ICONIC has been a project developed in collaboration with ICON, focused on developing a tailored application for travel and hospitality.
The core value of Iconic is to develop customized, comprehensive products that can be integrated with existing IT system for a complete and personalized guest's experience.
Academic Project    |    2016    |    UI, UX
The purpose of this project was to create a demo application that could show to the potential client the features and advantages of developing a
personalized application, tailored on the hotel and guests needs.
The application prototype has been conceived for supporting and guiding the guests through all their holiday, and on the other hand, to help the hotel staff to manage,
in an efficient way, reservations, utilities and services.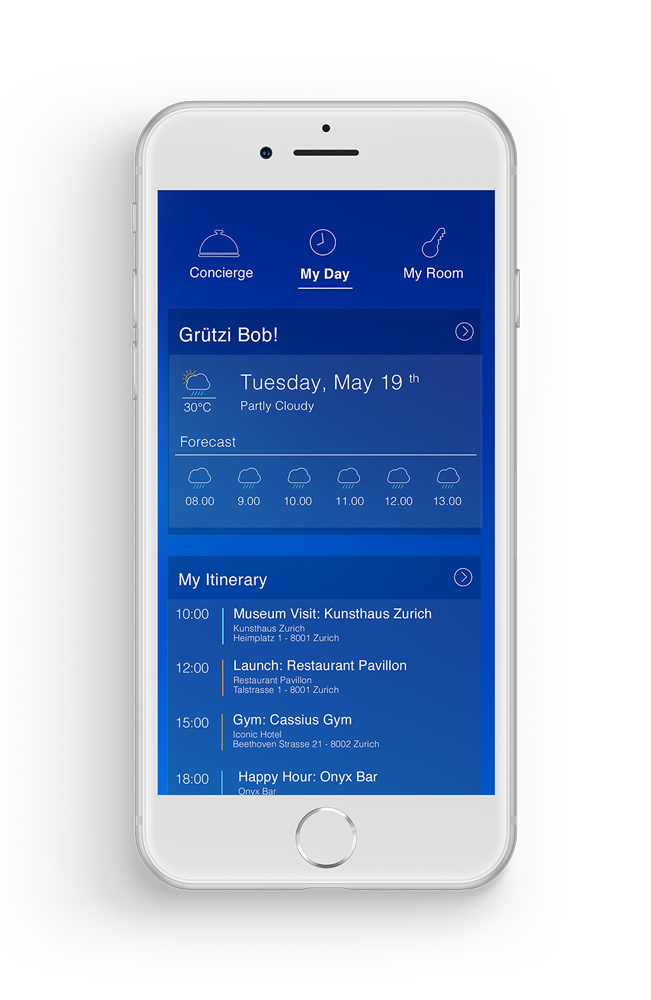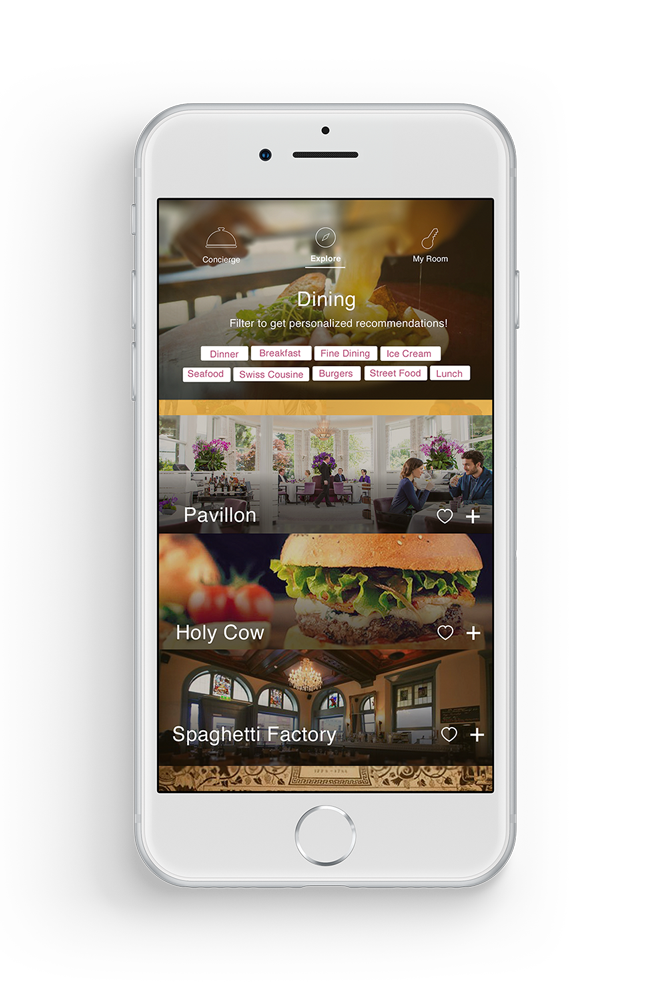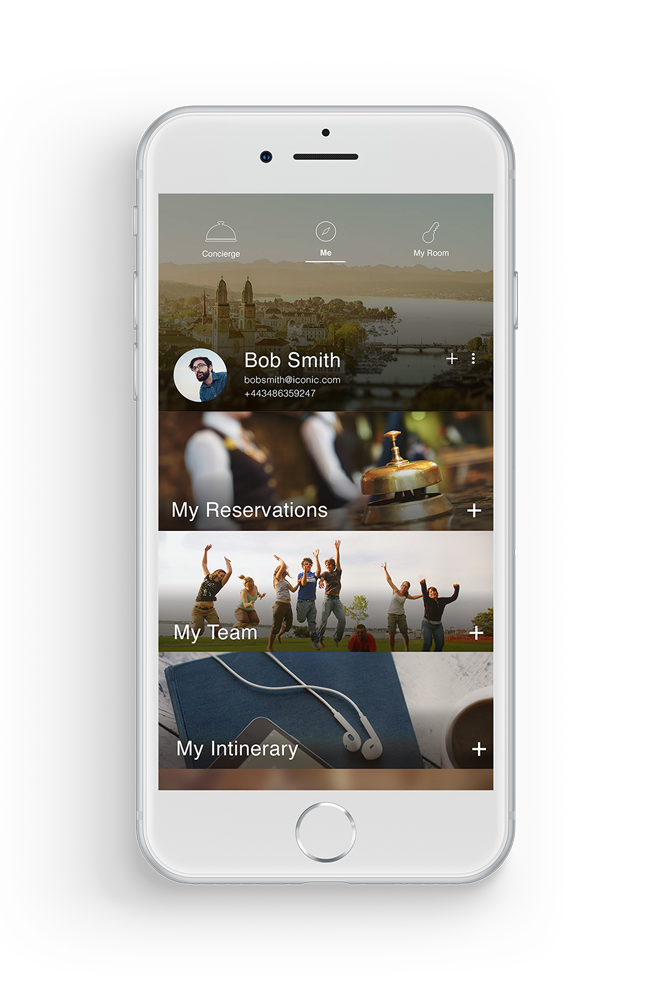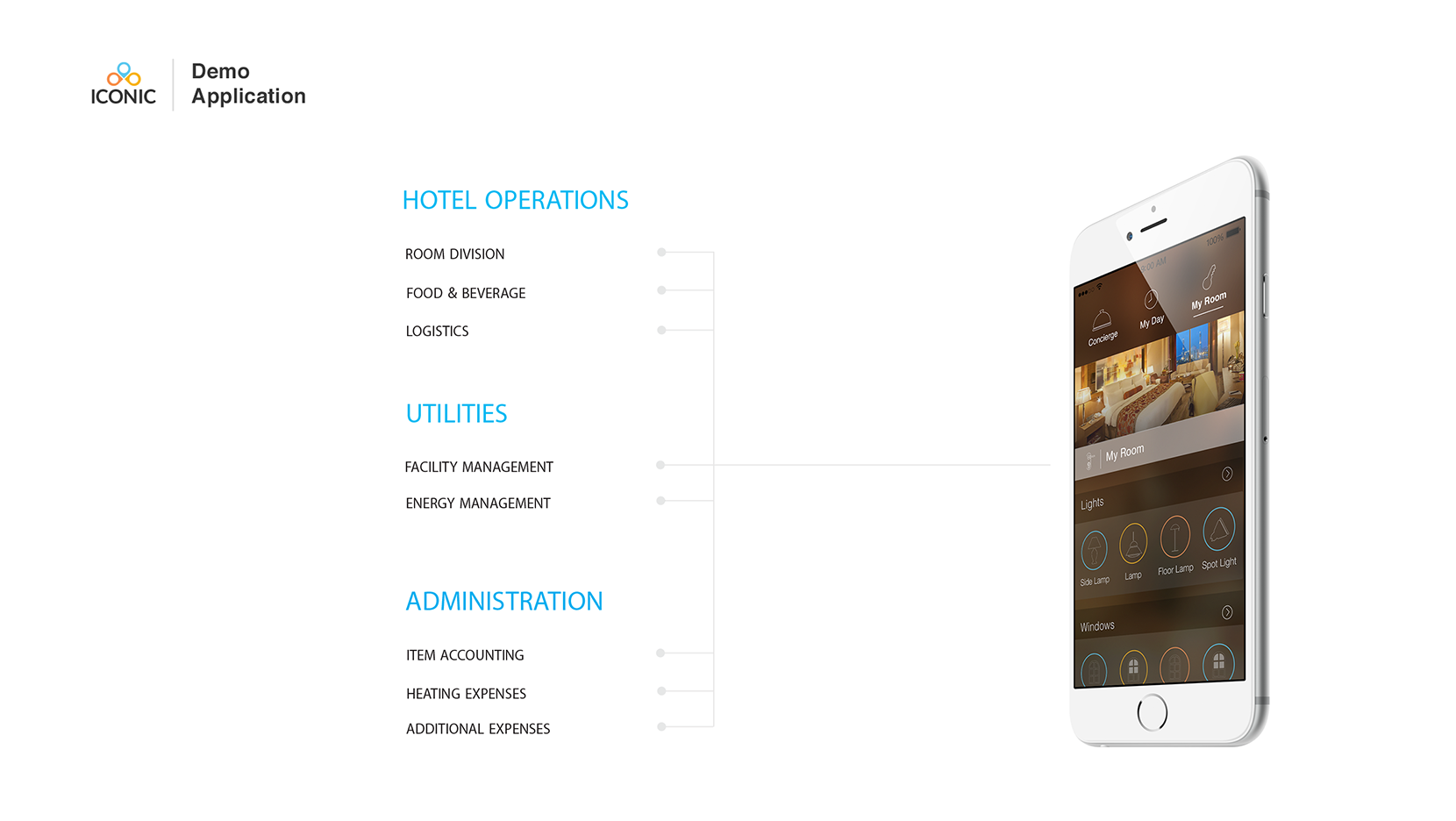 You can find out more about this project on my portfolio.